The perfect chemistry for every generation to drive the company towards achieving important goals together GC Chemistry for Better Living
Because we not only strive to strengthen and grow our business, we also focus on creating a sustainability culture and supporting the environment and society through the positive contributions of GC's people.
Why You Should Work with GC
01
We challenge the new generation with digital-led operations
Work from Home
The workplace is limitless. Experience a new normal way of working with GC's work-from-home policy which allows employees to work from home, or anywhere, through effective communication technologies that meet the needs of working in the digital era with close connections through an online meeting platform. Connect with your co-workers as though you're at your desk using a mobile phone application that connects office numbers directly to the mobile phones of employees.
In a rapidly changing environment, we create flexibility in doing business while adapting to changes (Business Resilience) through our Digital Transformation to make processes, technology, and personnel ready in the digital era, resulting in improved efficiency and speed, reduced health risks, and enhanced workplace safety.
Explore More
We have developed digital solutions to support a Work Anywhere approach that suits the new generation, including: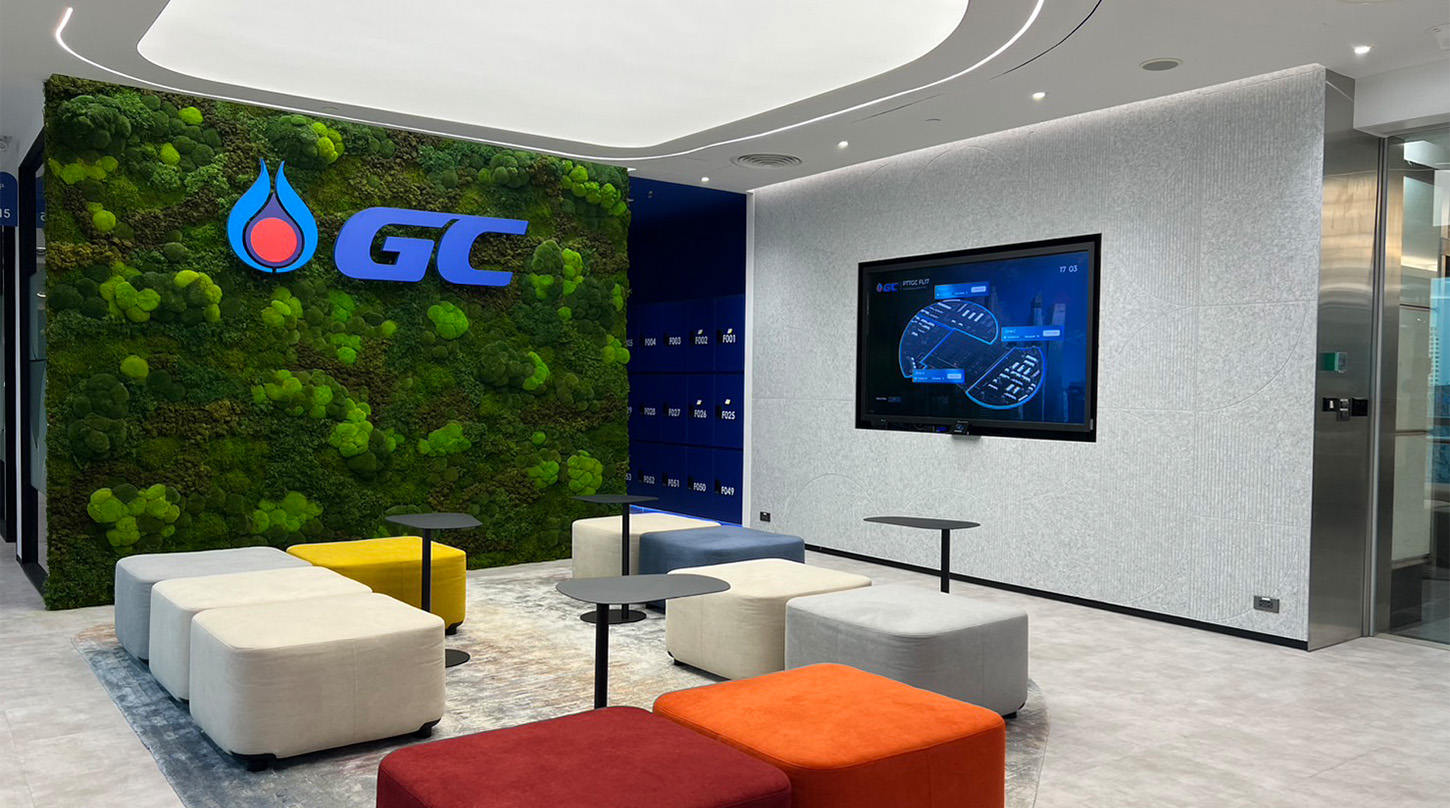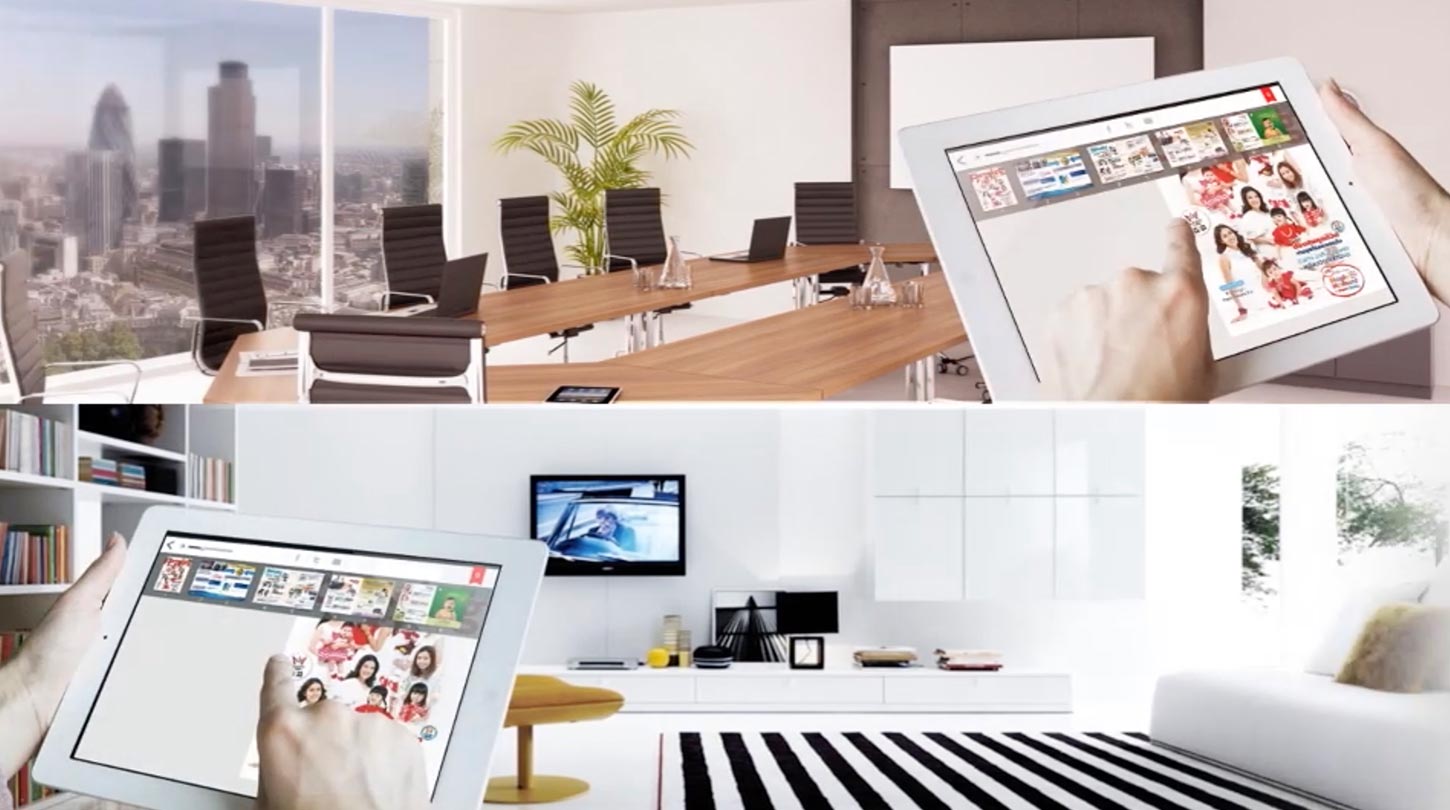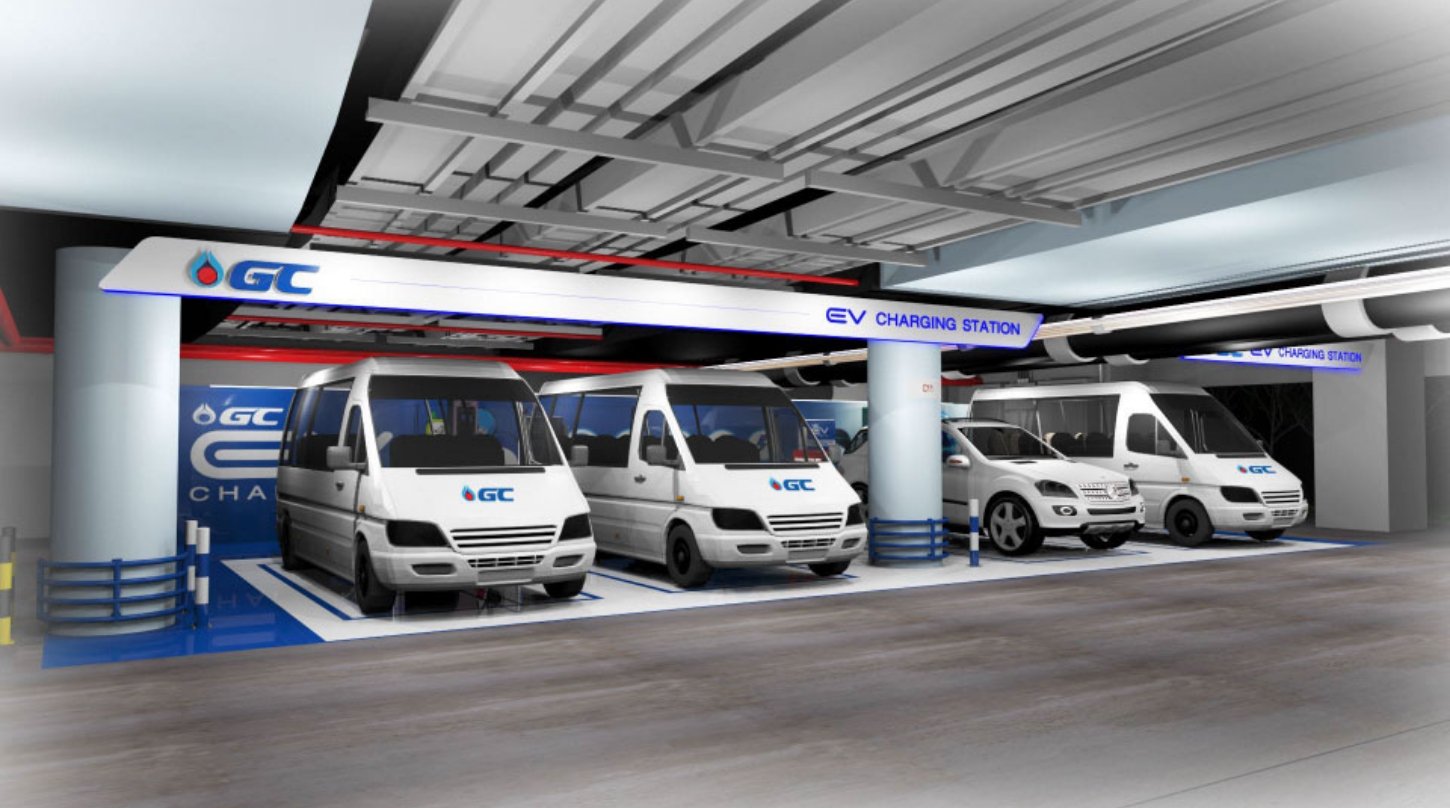 Smart Office
Enjoy a new experience working in a smart office, beginning with Face Scan and Location Tracking technology, verifying identity and location together with body temperature measurements for all staff. Easily choose seats to work using the Seat Reservation system for vacant seats via the Interactive Dashboard. Personal lockers are available for employees facilitating the storage of belongings, which also helps properly manage common areas. We are supporting new workspace arrangements with the use of Functional Seats and Co-Working Spaces and are saving energy and reducing costs with an IOT Smart Plug system that supplies electricity only when checking-in.
View Video
Hibrary
Connect to a treasure trove of knowledge through Hibrary, a 24-hour online library system for employees. We have thousands of e-books from leading publishers for employees to read anytime, anywhere on any screen.
View Video
EV Car
Common electric vehicles provide seamless travel between offices helping reduce carbon dioxide emissions and mitigating global warming and environmental impacts.
02
Happiness at work, a good quality of life
We treat our employees according to labor protection laws under Thai labor standards (TLS 8001-253) and international human rights principles. We established a welfare committee in the workplace to manage labor rights, benefits and working conditions, and listen to opinions and suggestions from employees. GC strives to be an accident-free organization where employees enjoy working. As a result, we provide a safe work environment that goes beyond legal regulations. We also assess ergonomic risks to employees and organize various projects to improve their satisfaction and well-being – both physical and mental health, such as:
03
Providing care to families
We realize that your family is the most important unit behind your every success, and GC is ready to take care of and play a part in building strong relationships within families by:
Providing health insurance for employees and their families with comprehensive care for spouses and children, in addition to vaccinations for babies and dental care for the children of employees.
Supporting tuition fees for the children of employees from kindergarten to university (up to 22 years old)
Holding activities to support households such as Family Day.
04
Rewarded with 'Wow' benefits
Provident Fund: GC contributes to the fund at a high rate, and employees can manage their fund by choosing an appropriate investment plan according to their desired level of risk.
Home Loan: GC works with leading financial institutions to provide a home loan program through employee welfare loans which offer special interest rates (according to the conditions of each financial institution).
Emergency loans.
Disaster assistance.
05
Activities promoting physical and mental health for GC employees
GC encourages all employees to maintain good physical and mental health by supporting team building activities and relaxation from work, such as: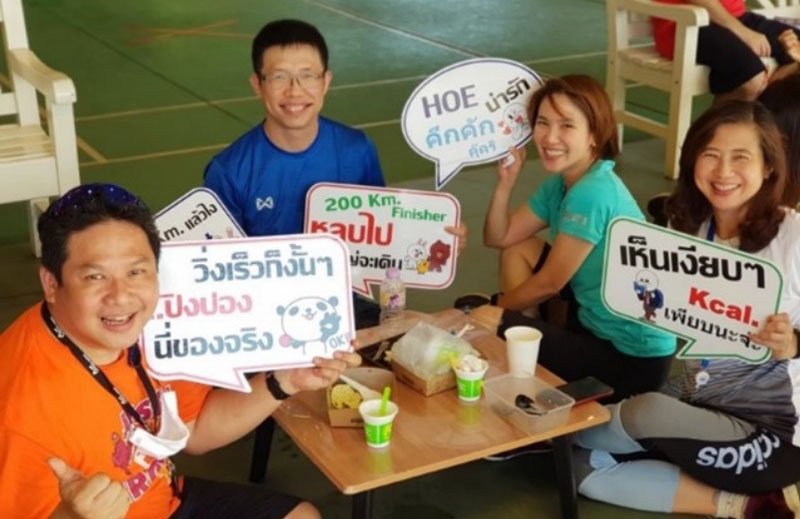 HOE Sports Day 2021
achieving an accumulated distance of 46,000 km by burning calories through all forms of exercise such as running, walking, swimming, or doing everyday jobs, all of which boost energy and help GC's people to work more productively.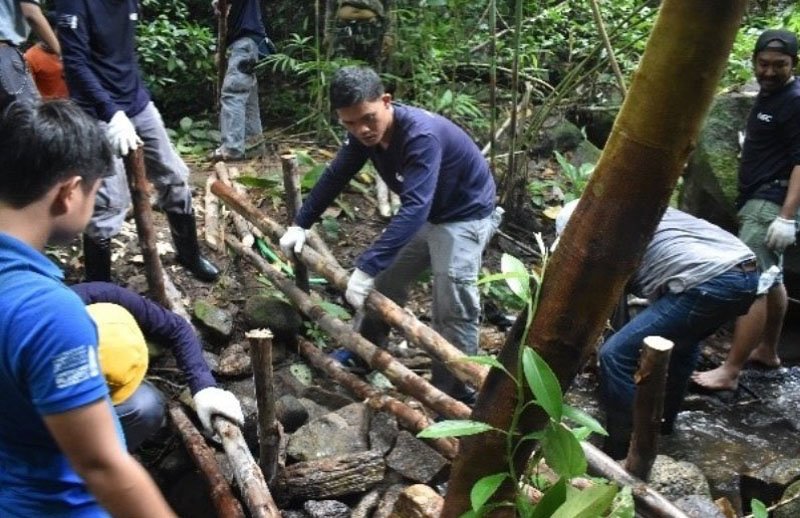 Volunteer activities
to share smiles and happiness to those in need. These CSR activities bring together employees who volunteer to support communities, society, and the environment serving as an effective way to create happiness from giving.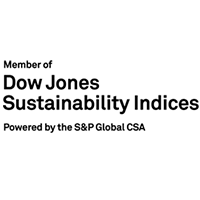 In 2022, GC is Asia's First Global Chemical Company to ever be ranked
number 1 for 4 consecutive years in the Chemicals Business Group
by the Dow Jones Sustainability Indices (DJSI) and in the top 10 of the DJSI World and Emerging Markets in the Chemicals category for the tenth consecutive year.