19 June 2023
GC has achieved the highest-level Platinum award from Ecovadis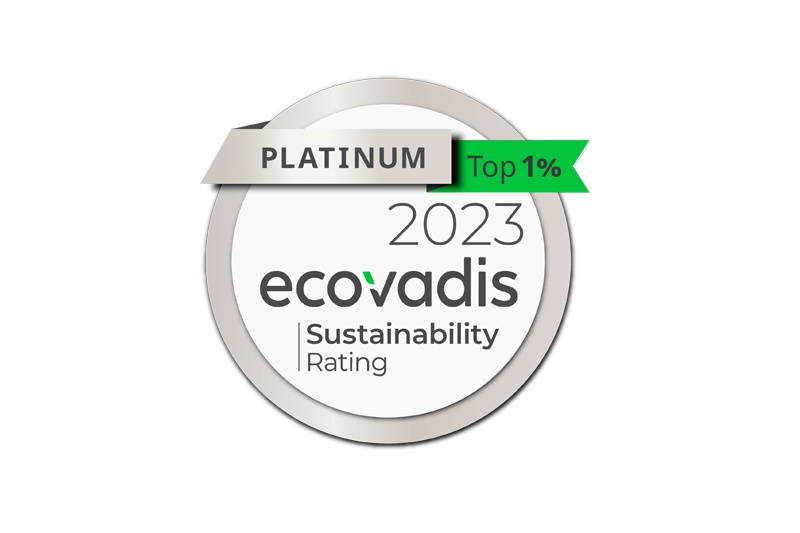 GC has achieved a Platinum Medal from EcoVadis, the world's most trusted provider of business sustainability ratings. GC scored an advance in the Labor & Human Rights, Ethics and Sustainable Procurement Dimensions and Scored an Outstanding in the Environment Dimension, which places the company in the top 1% globally.
The EcoVadis assessment evaluates 21 sustainability criteria across four core themes: Environment, Labor & Human Rights, Ethics and Sustainable Procurement. EcoVadis' business sustainability ratings are based on international sustainability standards such as the Ten Principles of the UN Global Compact, the International Labour Organization (ILO) conventions, the Global Reporting Initiative (GRI) standards and the ISO 26000 standard. The ratings provide an evidenced-based analysis on performance and an actionable roadmap for continuous improvement.
EcoVadis is a sustainability rating provider focused on the sustainable business value chain. Its headquarters are located in Paris, France. Each year, over 100,000 companies participate in evaluations conducted by EcoVadis. Aside from assessing the sustainability performance of each company, EcoVadis is also used as a framework for managing the sustainable value chain of businesses globally. It aids in mitigating business risks and minimizing negative impacts on society and the environment.