20 November 2019
GC Joins the "EEC NEXT" Seminar on Thai investor confidence in the Eastern Economic Corridor (EEC)'s Development Policy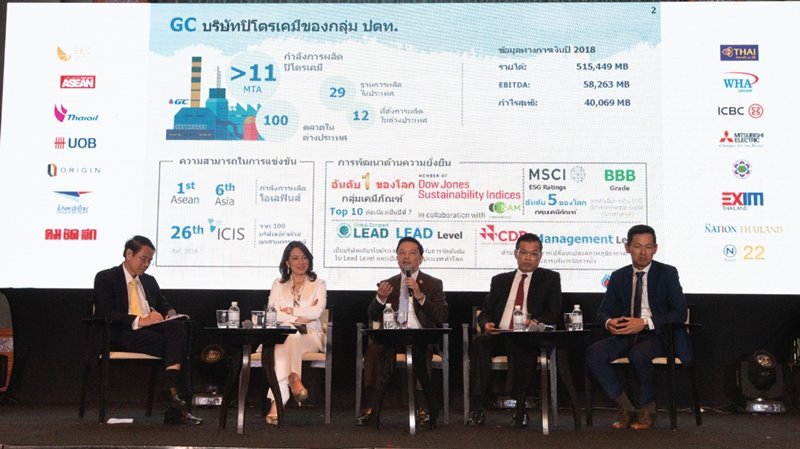 Dr. Kongkrapan Intarajang, Chief Executive Officer of GC, took part in the "EEC Next" seminar on November 20, 2019 at Grand Hyatt Erawan Hotel, which covered Thai investor confidence in the Eastern Economic Corridor (EEC)'s development policy. Dr. Kanit Sangsubhan, PhD, Secretary General, Eastern Economic Corridor Office, along with Ms. Jareeporn Jarukornsakul, Chairman and Group Chief Executive Office, WHA Corporation PCL, Flying Officer Ronnachai Wongchaoum, Director of the MRO Development Project at U-Tapao International Airport, Thai Airways, and Mr. Yuttana Saithai, Head of the Foreign Direct Investment Advisory Unit, United Overseas Bank (Thai) Public Company Limited, joined the seminar to discuss both the progress and investment projects in the EEC.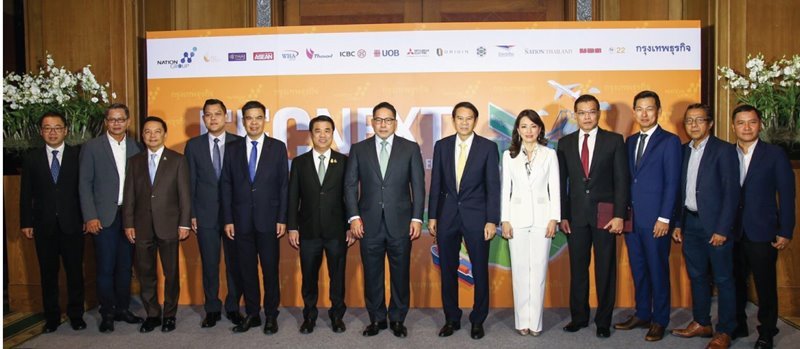 Dr. Kongkrapan talked about the considerable support for the EEC, which is improving the capabilities of the petrochemical industry, building connections at the regional level, and increasing Thai investor confidence. In this regard, GC outlined an investment plan for the next 3-5 years which will drive the company towards the new S-Curve industries and the Circular Economy in addition to over 100,000 million baht in investments already allocated for the 2017-2019 period, a final decision-making process which amounts to over 30,000 million baht in investments, and a feasibility study process covering over 80,000 million baht in investments. In addition, GC has pledged to promote the bio-economy to build sustainability and the efficient use of resources under the GC Circular Living concept.
The event included a keynote speech by Dr. Uttama Savanayana, Minister of Finance and chairman of the EEC Subcommittee, along with the attendance of Mr. Suriya Juangroongruangkit, Minister of Industry and deputy chairman of the EEC Subcommittee, and Mr. Nataphol Teepsuwan, Minister of Education.