25 June 2021
Another milestone for GCME's success in the electricity and steam generation industry with the EPS Expansion Phase 3 project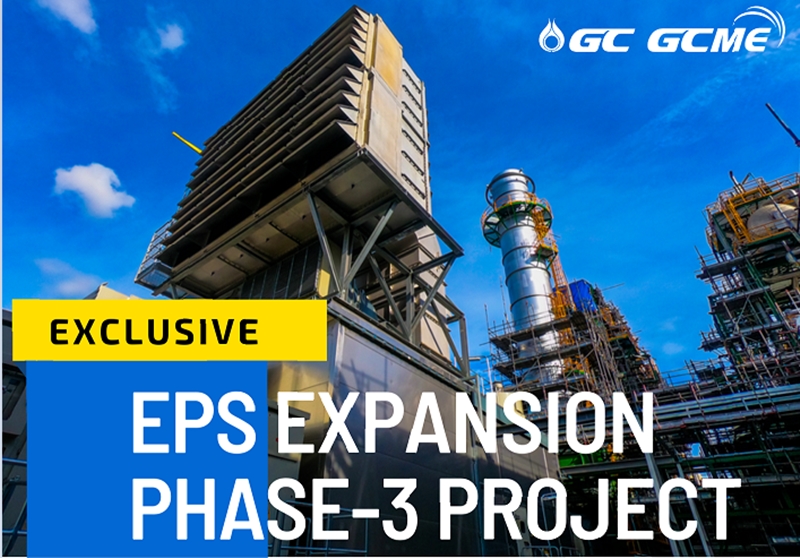 At the end of 2019, GC showed its support for GCME with the EPS Expansion Phase 3 project, in which GC expanded the electrical power and steam generation plant (EPS), a power plant that supports the main businesses of customers in the petrochemical industry. The EPS Expansion Phase 3: Cogeneration Power Plant cover the following:
Gas Turbine Generator (GTG) Capacity 49.73 MW
Heat Recovery Steam Generator (HRSG) Capacity 140 Ton / hr @56 kg/cm2(g)
Balance of Plant (BOP) including Civil, Structure, Piping, Mechanical and E&l.
GCME supervised the work process beginning with the Basic Design Engineering, Cost Estimation through to the Engineering, Procurement, Construction and Commissioning (EPCC). The Balance of Plant, GTG Package and HRSG Package were seen as a challenge for GCME in receiving the project management opportunity from GC.
In addition, the EPS 3 project has conducted value engineering in the design of a deaerator to share a common structure with the HRSG structure. Thanks to aspects of the project management and construction supervision, this will reduce project costs by up to 170 million baht.
This project marks a milestone in GCME's success in the power and steam generation industry which has contributed to maximizing benefits for customers through value engineering.
GCME contact info: Tel: 038-977-800, or visit: