07 July 2023
GC YOU, proudly joining the mission to compete in the global garbage collection sport at Thailand's first-ever SPOGOMI World Cup 2023!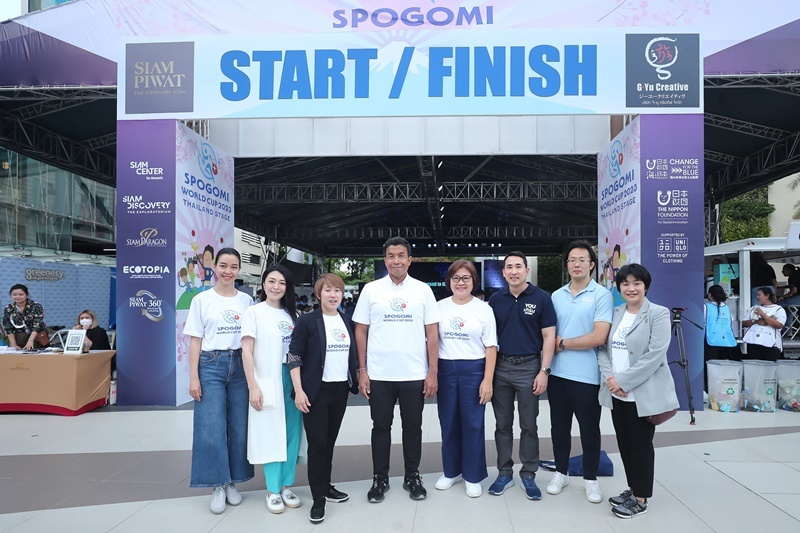 The SPOGOMI World Cup 2023 is organized by "Siam Piwat," in collaboration with "G-Yu Creative," and has received the honor of participation from Mr. Chatchat Sitthiphan, the Governor of Bangkok, along with esteemed partners like Dr. Chaya Chandavasu, Executive Vice President of PTTC Global Chemical Public Company Limited (GC), as well as various public and private sector entities. Their participation adds significant value to this prestigious event.
The "SPOGOMI THAILAND 2023" event aims to promote the values of garbage collection and segregation, fostering environmental education and making it accessible to a wider audience. This competition has been successfully held continuously in Japan, and now it is being brought to Thailand for the first time. The event provides an opportunity for people worldwide to participate in creative environmental activities, fostering a sense of global collaboration. By transforming the perception of garbage into something enjoyable, it aims to raise awareness about waste management and encourage a more proactive and responsible approach towards waste. This exciting event is a first of its kind in Thailand, where we strive to make the topic of waste engaging and enjoyable for everyone involved.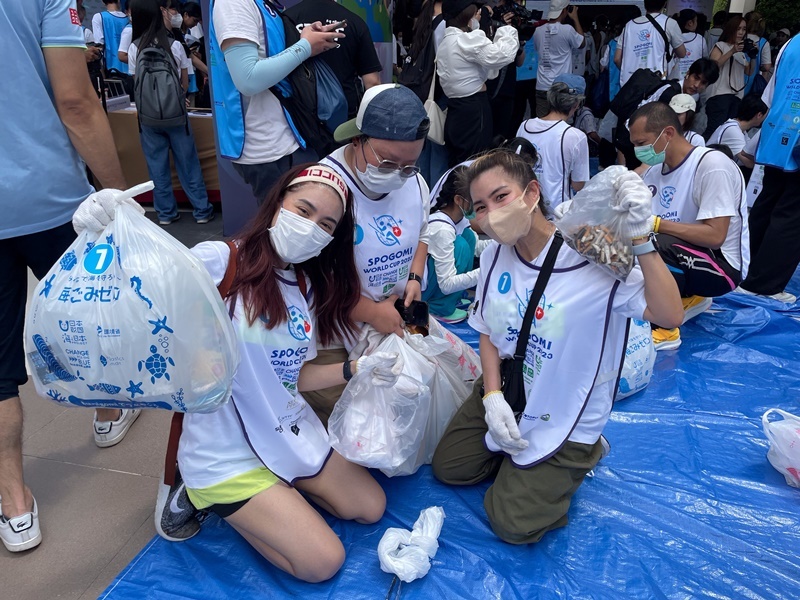 Our GC YOUTurn team members have also participated in this competition!
In this competition, all the collected waste must be separated into four categories: plastic waste, glass/bottle/aluminum waste, paper waste, and cigarette butt waste. Afterwards, all the waste will be managed properly and maximized for its benefits through the collaborative efforts of the Siam Piwat 360° Waste Journey to Zero Waste project by Siam Piwat Group and GC YOUTurn – Closed-loop plastic waste management system.
Presenting the achievements of GC YOUTurn in plastic waste management, achieved through successful collaborations with various sectors, including universities, communities, and both public and private organizations. With over 170 collection points, we have gathered more than 13,000 tons of used plastic. These plastics are then processed through our advanced recycling and upcycling processes, supporting our goal of reducing net greenhouse gas emissions to zero by the year 2050.
In addition to participating in the first-ever SPOGOMI World Cup 2023, where we compete in the global garbage collection sport, today GC invites everyone to join us in sending used plastic back to the recycling cycle, starting with a simple step of separating plastic waste. Dispose of your plastic waste with GC YOUTurn at Drop Points.
These drop points accept both rigid plastics, including HDPE such as shampoo bottles, milk bottles, food containers, PET plastics such as water bottles, as well as flexible plastics like plastic bags and food wrap. GC YOUTurn Drop Points are strategically distributed across various areas in Bangkok for your convenience.
Check the nearby YOUTurn Drop Point locations here: https://bit.ly/3gSEf3n
For more information, you can follow YOUTURN on Facebook at https://web.facebook.com/YOUTURNPLATFORM
# SPOGOMIWorldCup2023 #GC #GCChemistryForBetterLiving #YOUเทิร์นแยกเพื่อให้