31 March 2022
GC emphasizes its strength with Thailand's first USD Bond for 2022, surpassing target subscriptions and reflecting global investor confidence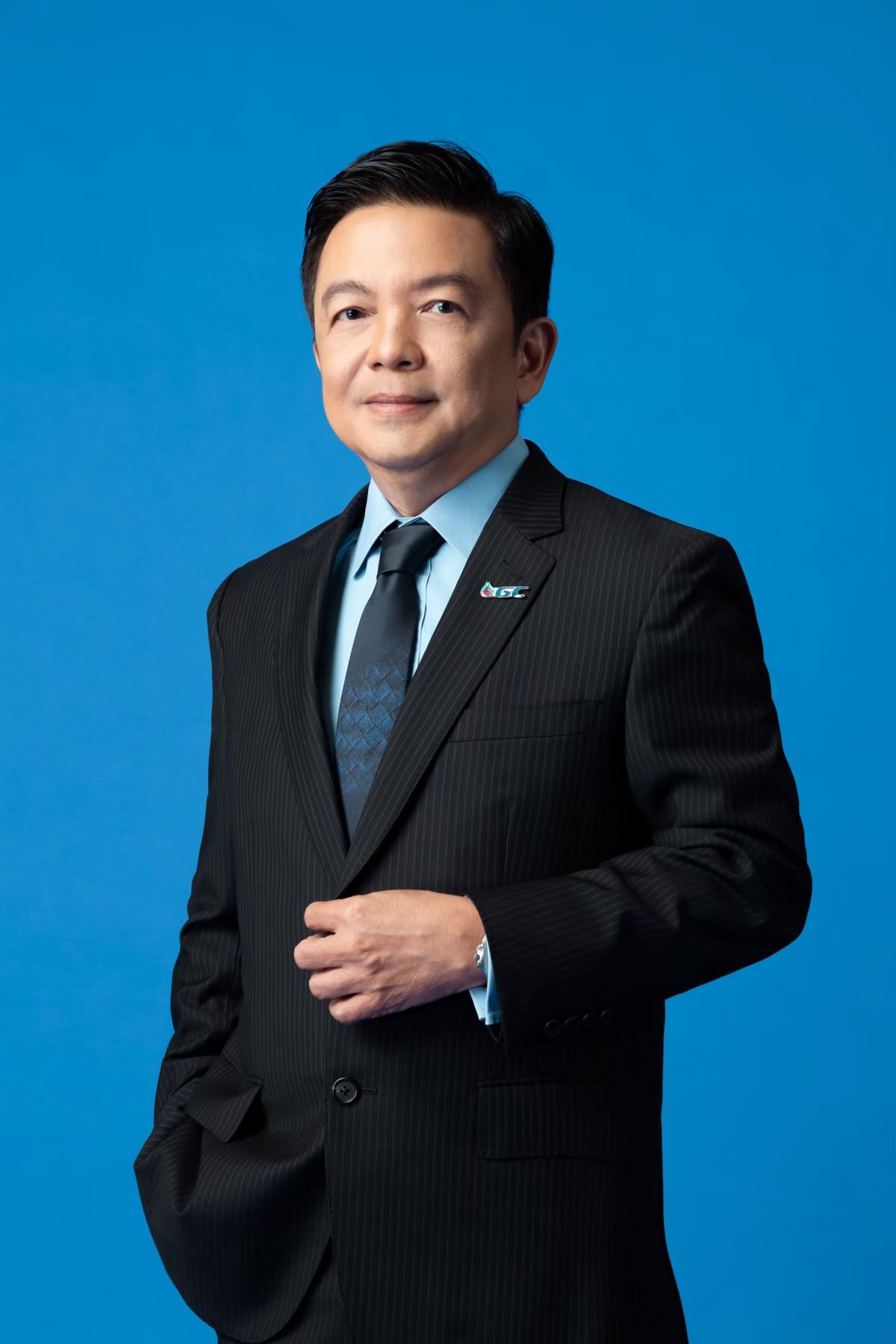 Dr. Kongkrapan Intarajang, Chief Executive Officer and President, and Ms. Pattaralada Sa-ngasang, Executive Vice President – Finance and Accounting , of PTT Global Chemical Public Company Limited (GC) recently presented details regarding its subsidiary GC Treasury Center Company Limited's successful issuance of a USD Bond offered to global institution investors.
The USD Bond – the first offered in Thailand in 2022 – has been well received by international investors from over 300 American, European, and Asian institutions, with subscriptions reaching seven times the offered amount, reflecting a strong trust in GC bonds.
The issued senior unsecured debentures totally US$1.3 billion are intended to drive forward the company's strategic plans and facilitate growth on the international stage. GC is the guarantor of the debentures, comprising a 10-year bond worth $1 billion at a fixed annual interest rate of 4.40%, and a 30-year bond worth US$300 million at a fixed annual interest rate of 5.20%.
"Amid market volatility caused by the Russia-Ukraine crisis, including the impact on world oil prices currently affecting global economies, both international and domestic investors continue to have the same level of confidence in GC's fundamentals and growth trajectory. Not only will the issuance of these debentures help strengthen GC's potential growth on the global stage, but they will also support its expansion and business flexibility in the future to meet the needs of both Thai and foreign investors," said Dr. Kongkrapan.
The bond was graded BBB and Baa2 by Standard and Poor's and Moody's respectively and registered on the Singapore Exchange. The funds raised will be invested in planned strategies and general purposes, including investments in Thailand and abroad, as well as general operations, thereby supporting GC Group's continued growth.