Chemistry Shaping the Future
GC has the best products as we are not only concerned with the here and now…but also responding to the megatrends of the future.
GC is shaping the future by responding to global needs with innovative yet highly valued chemical and plastic products that are low on carbon to align with the 5 megatrends.
5 Megatrends
Shaping Our Future
#MEGATRENDS
Climate Change & Energy Transition
Solutions to reduce global warming and greenhouse gas emissions, while improving the lifespan of products.
Responding to energy transition with clean technologies and reduced reliance on resources.
#MEGATRENDS
Demographic Shift
Designing solutions to meet the changing needs of society
Meeting the needs of changing demographics, including the elderly and the new generation, with the latest plastic and chemical innovations, suitable for the economical and behavioral needs of our consumers.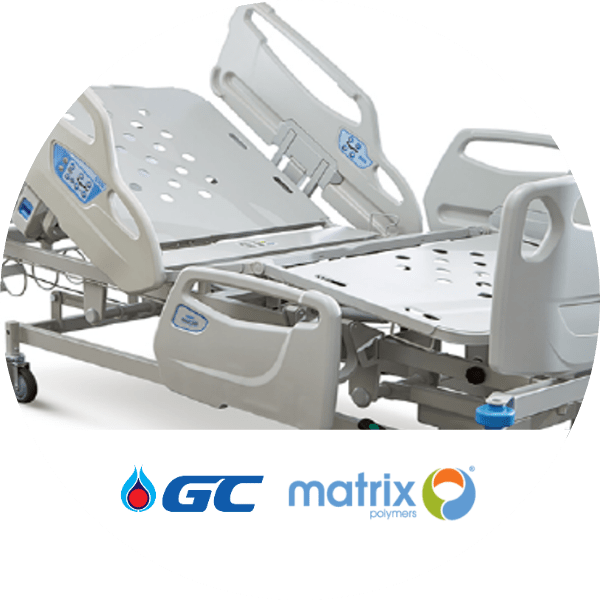 Plastic Mattresses Made Using a Rotomoulding Process
These mattresses are lighter yet no less durable, meaning they can support the same weight as a wire-based mattress while using a fraction of the plastic.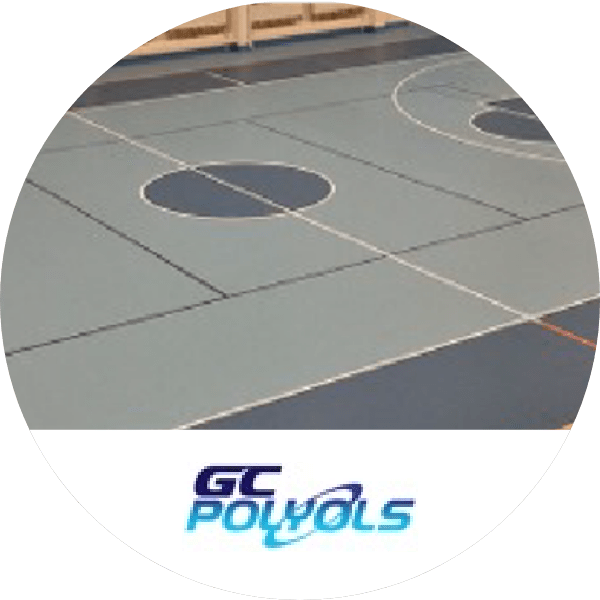 Polyurethane Flooring
Used on playgrounds and in sporting arenas, this flooring is both highly flexible and safe to use.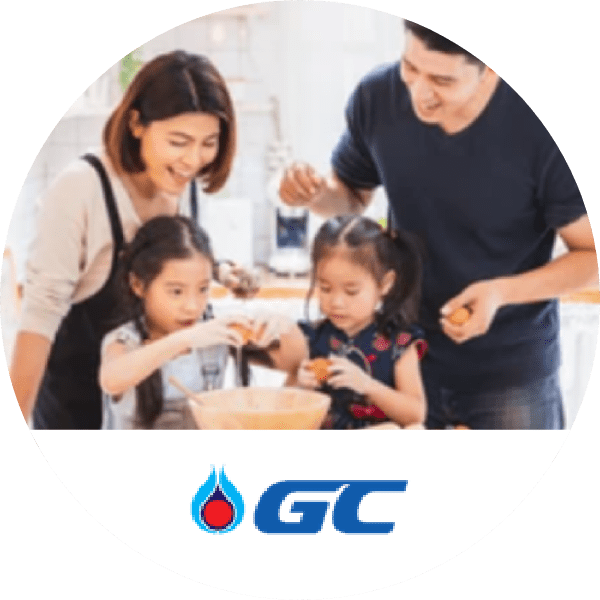 Basic products that can meet the changing
requirements of shifting demographics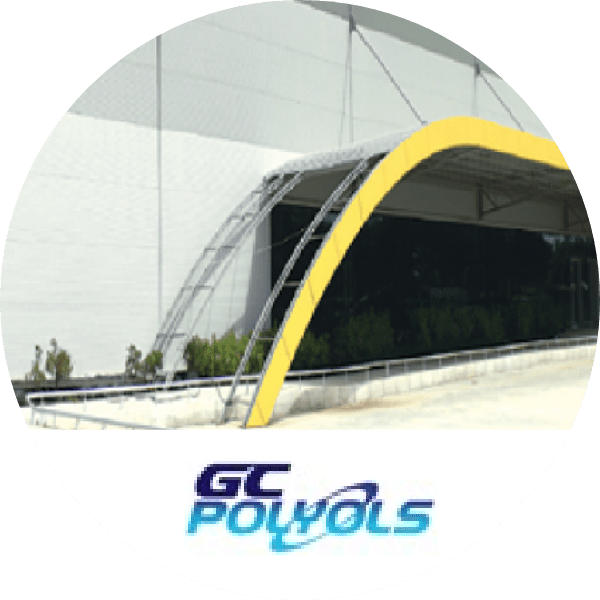 Sandwich Panel
Insulated so they can be used to store hot or cool products, these panels reduce sound, are simple to set up, and are extremely durable.
#MEGATRENDS
Health & Wellness
Solutions for a Healthier and Safer Society
These solutions aim to improve health and wellness through innovations that are safe and suitable to everyday life.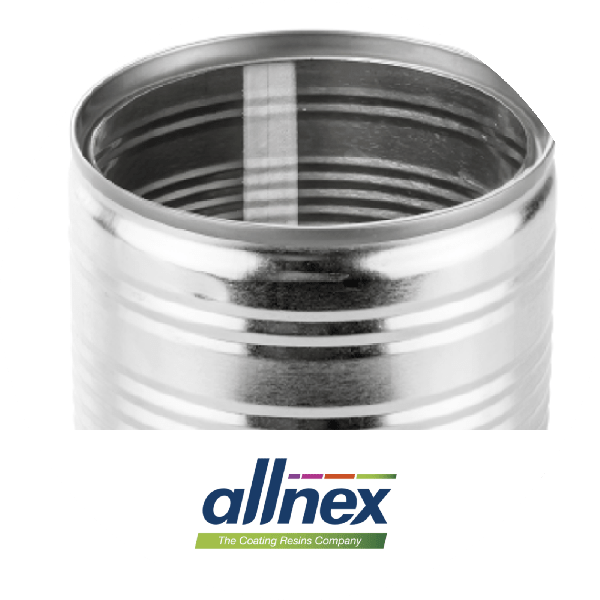 BPA-NI Food and Beverage Coating (Can Interior)
Coating the interior of cans containing food and drinks to ensure they are 100% safe and unharmful to health.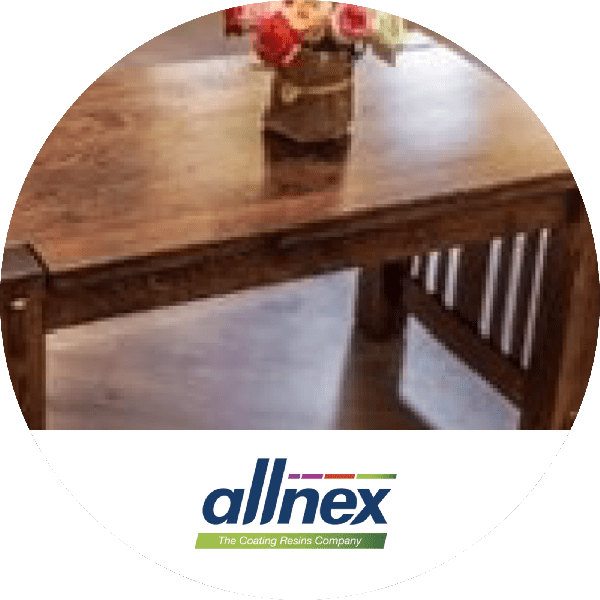 Eco-Friendly Crosslinker for Solvent-Based Industrial Wood
This eco-friendly solution is free from formaldehyde, making it safe for users and the environment.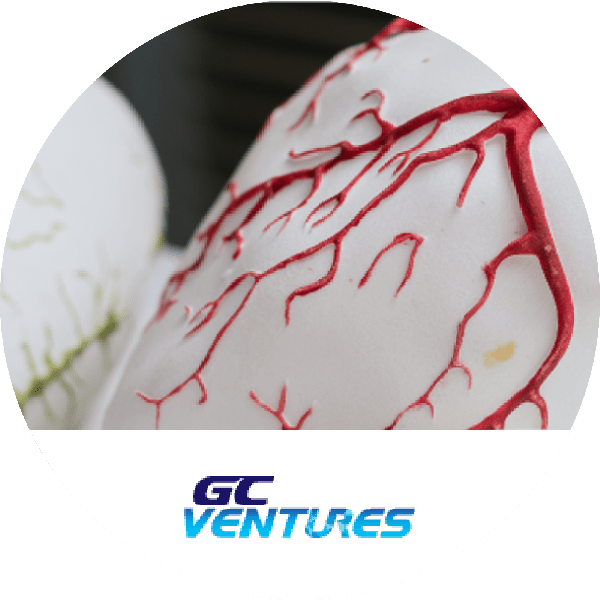 3D Printing Based on Natural Movements
This printing can inform the planning of surgeries and other clinical procedures, including brain surgeries; cranium studies; ear, nose and throat research; and artificial leg prosthesis.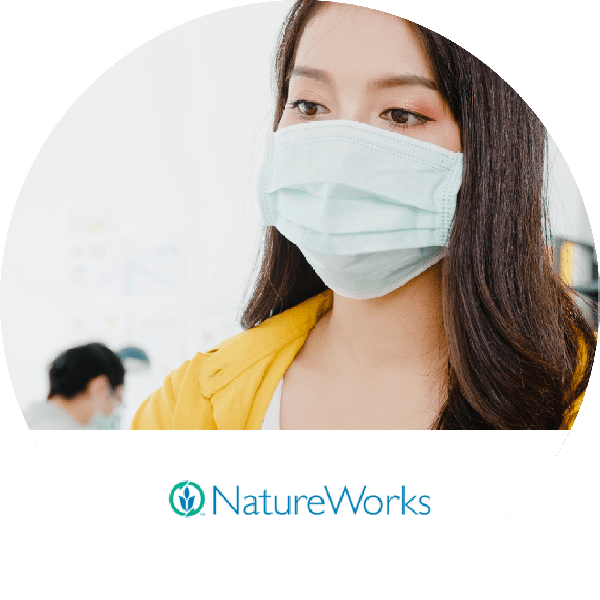 Biodegradable Medical Sanitary Pads
For use in clothing and masks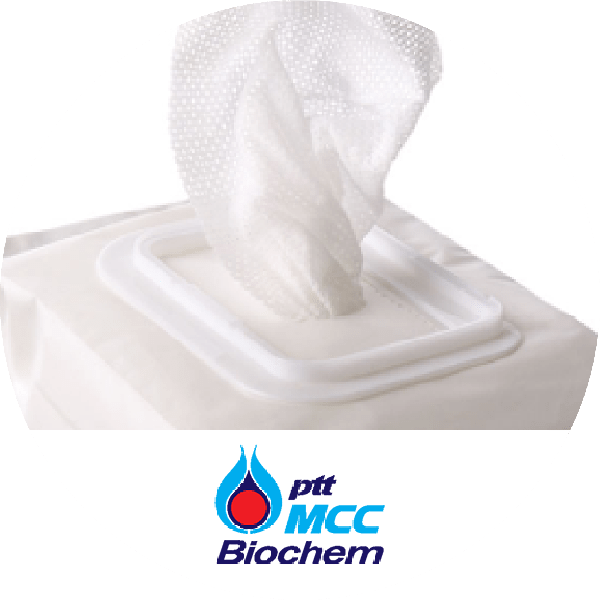 Medical Cleaning Pads
Fully biodegradable cleaning pads
#MEGATRENDS
Urbanization
Solutions for Urbanized Lifestyles and Future Societies
Supporting the trend of urbanization with innovative solutions that improve convenience for all types of lifestyles.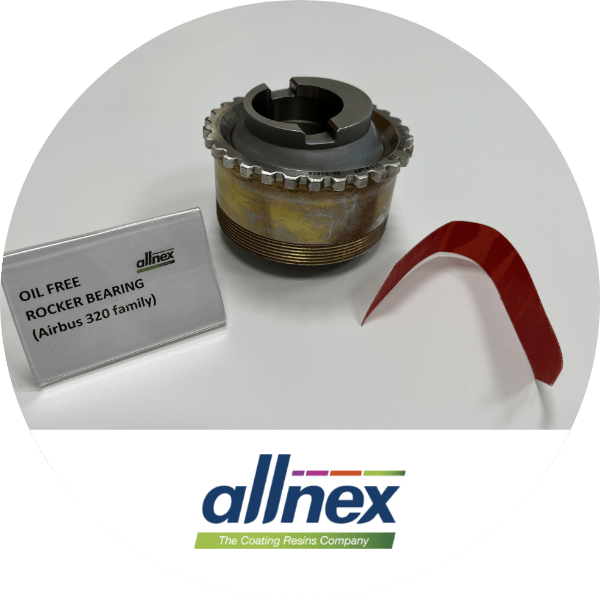 Oil-Free Airplane Bearing (Impregnated Paper Lubricant)
Toughened lubricants for airplanes that can be used at a range of temperatures, and which simplify maintenance.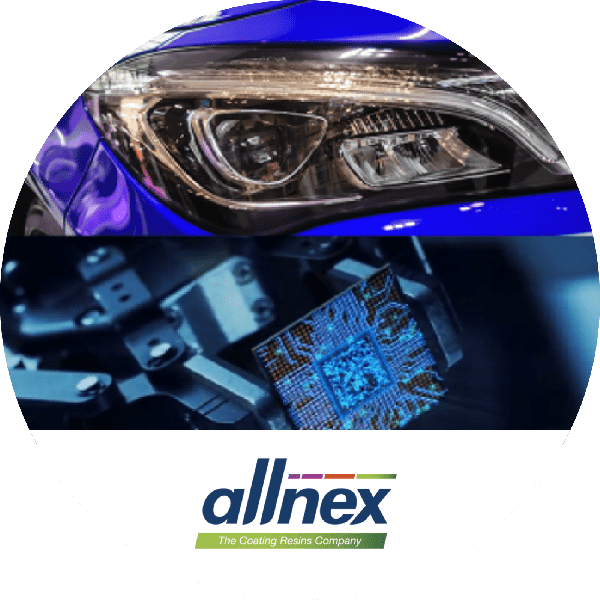 Low VOC Coatings
Improving the look and durability of products and their containers in an environmentally friendly, convenient fashion.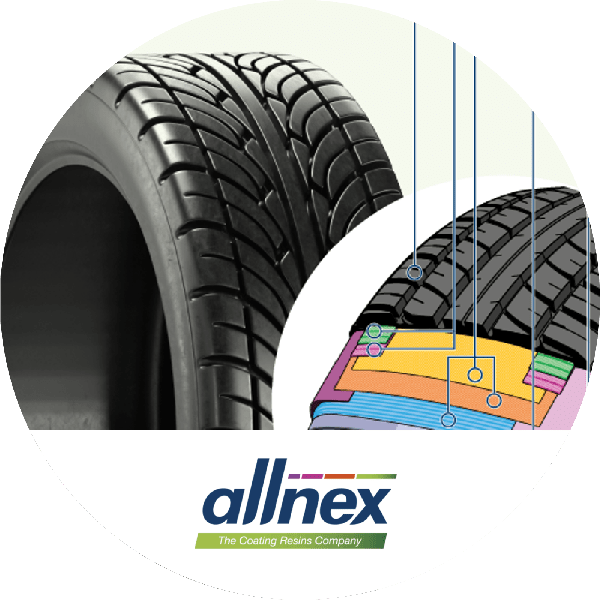 Tires
Using reinforcement resin and adhesive-promoting coatings that increase longevity and safety standards.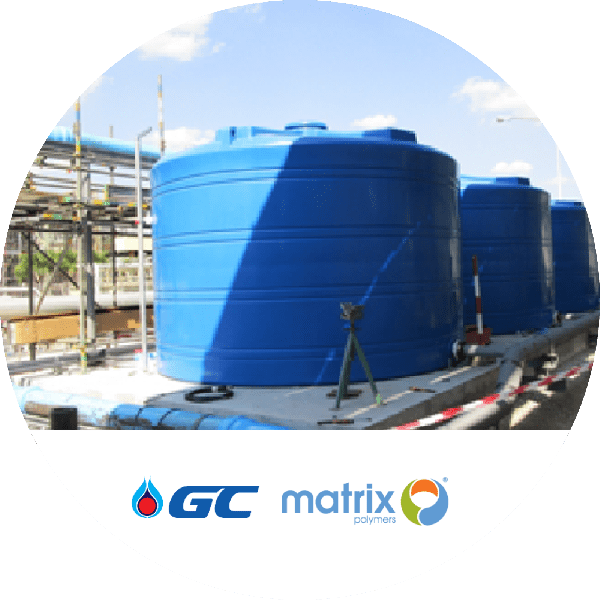 Large Tank
Ground-based tanks produced using rotomoulding techniques, resulting in lightweight, insulated products capable of managing temperatures effectively.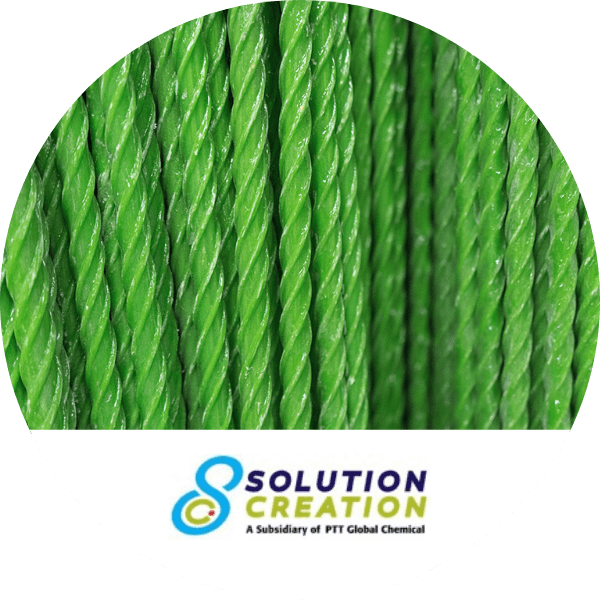 Fiberglass Reinforced Concrete
Using fiberglass instead of metal wiring to decrease weight while maintaining strength. This technique eradicates rust and means the concrete cannot conduct electricity.
#MEGATRENDS
Disruptive Technology
Solutions to Improve Efficiency in All Areas of Technology
Innovations that turn ideas into reality to improve overall efficiency through technological solutions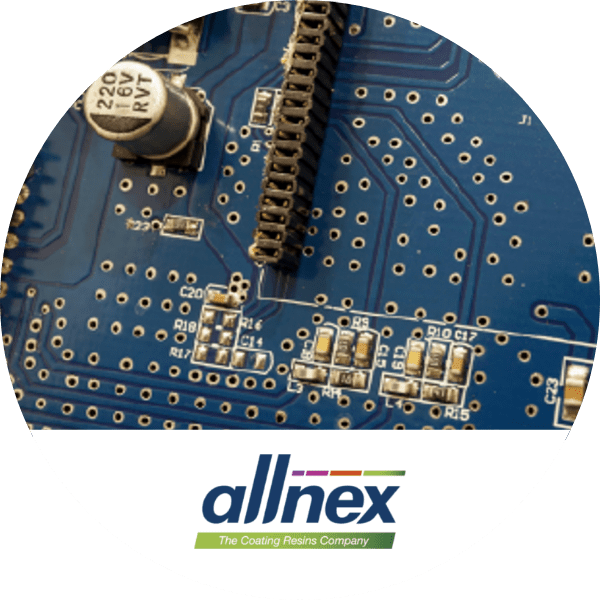 Coating for Printed Circuit Board (PCB)
Special coatings for circuit boards to improve the connections in mobile phones and electronic devices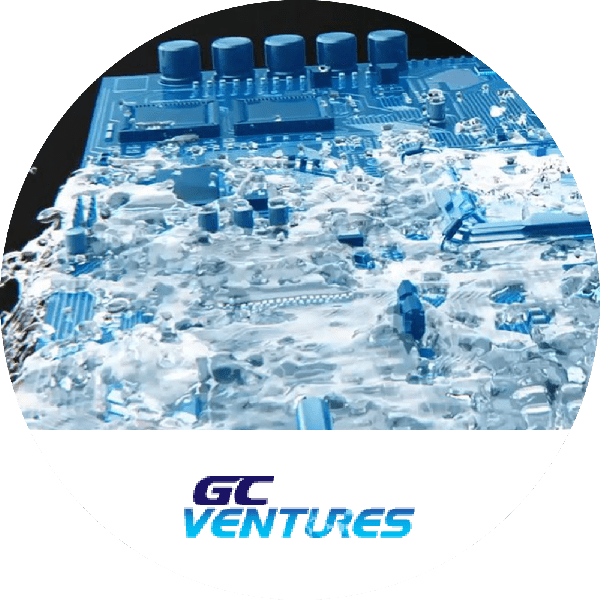 Special New Water and Moisture Resistant Coatings
Used to improve product longevity and quality, while also reducing the stages involved in the production of chips, circuit boards, and electronic motor vehicles.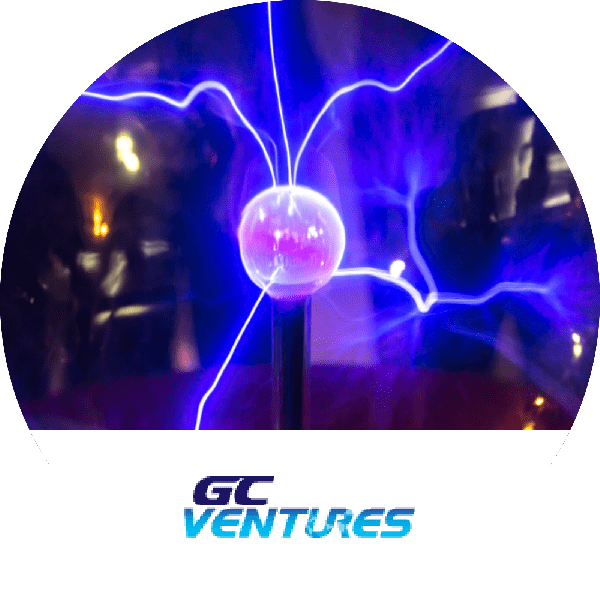 Innovative Additives
Bio-based additives to reduce the accumulation of static electricity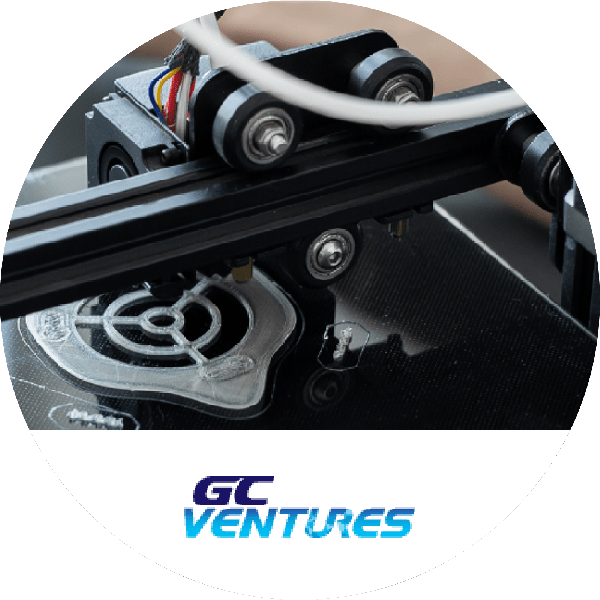 Composite Intelligent 3D Printing
Specially designed, highly accurate technology combining lightweight yet durable materials that can be used in the production of high-performance cars or airplanes, thus reducing overall waste.
Our Products and Solutions
Contact us regarding products and solutions
All your needs carry value and help us to provide a sustainable future.