29 June 2021
Achieving Success in Olefins Reconfiguration Project (ORP)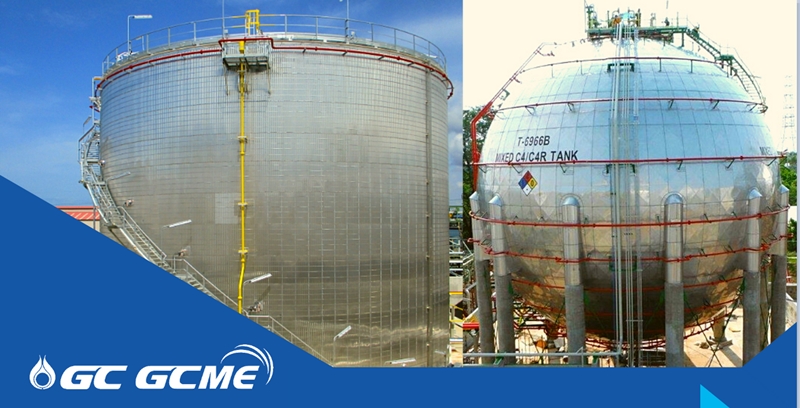 On 23 July 2018, GCME was entrusted by PTT Global Chemical Public Company Limited or GC to be part of the Olefins Reconfiguration Project. GCME has designed and constructed Storage Tanks and Transfer Line projects to support products from Olefins Reconfiguration Project (ORP) which consists of 2 sub projects:
3,000-tonned Mixed C4 Multi-Purpose Storage Tank and Associated Facilities for ORP Offsite Project.
10,000-tonned Cracker bottom Tank and Transfer Line from GC3 to GC6 for ORP Offsite Project.
This is a significant challenge of GCME as various points of this projects are located in the original brownfields as well as the Transfer Pipeline project is required to go through multiple piperack owner areas, in which has its limitations and complexity. With GCME expertise, proficiency and good project management skills, the project has become successful with met goals.
Another highlight is GCME has applied engineering principles to the value engineering process, resulting in saving cost to clients up to 9 % of the total contract
Currently, the project has been successfully commissioned and received high customer satisfaction on project management including engineering, procurement, construction, and commissioning with quality, safety and the ability to deliver the work completion within the specific project timeframe.
ติดต่อ GCME +66(0) 38-977800